When our once "Crazy Dream"
turned to Reality.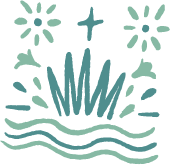 From continuous arguments while consuming different tequilas all over Texas, Josh and Pablo bonded over their combined passion for the spirit.
Being in the industry for so long, starting as bartenders, sales associates and working their way up, these industry vets have seen and pitched for about every tequila on the market. With all the pros and cons for each product, the arguments and discussions sparked a passion, an idea and now a business.
One day Pablo interjected into one of their many conversations with "let's stop talking about this tequila or that tequila and go make the best".
A passionate conversation that sparked a thought, developed into a dream and quickly turned into reality.. Oh and a plane ticket booked to Jalisco.
"In my humble opinion, Socorro is the greatest tequila of all time…"
– Co Founder Josh Irving
The readiness to create the best tequila on the market had to of course start at the source – a trip to Jalisco.
The heart of the tequila industry is planted in Jalisco Mexico and here, we learned more than we could ever imagine. Being two perfectionists with a desire to create the greatest tequila for everyone to enjoy was the sole mission from the start.
If that wasn't possible, at least we gave it a shot, but here we are… With two years of going back and forth to every distillery possible in the state of Jalisco, we finally found what we were looking for, our dreams bottled beautifully in what we call Socorro.
The greatest of all tequilas.
Go do something selfless, it'll change everything you thought
you knew about Happiness"
– Co Founder Pablo Antinori
Our tequila is named Socorro, which translates to "Help or Assistance" .
This came from our love for the culture and people of Mexico. If we could create our own definition for the people of Mexico, it would be love, care and family. Inspiration comes in many forms and while we went to Jalisco with the intent of creating the best tequila Texas has ever known, we left with heavy hearts full of love and sadness.
During our time there we discovered that one of the things we take for granted in Texas is something so simple – water. We can have water whenever we want but that's not the case in certain areas of Mexico. There is a real scarcity and we wanted to help. Giving back to something that has inspired you is what our name and tequila will always stand for. "NEVER ignore and ALWAYS embrace inspiration".
So, for every case of tequila we sell, we donate a case of water to different orphanages, nursing homes or communities. This has not become an every now and then act but an addictive pursuit to care and devote our business efforts to those who helped us along our journey from the forefront.
The Socorro logo consists of three simple symbols to tell our story: water, helping hands, agave, and on the top of every bottle a label that reads, "Case for a Case". We not only created our favorite tequila, but discovered what we wanted the goal of our business to be: giving back.